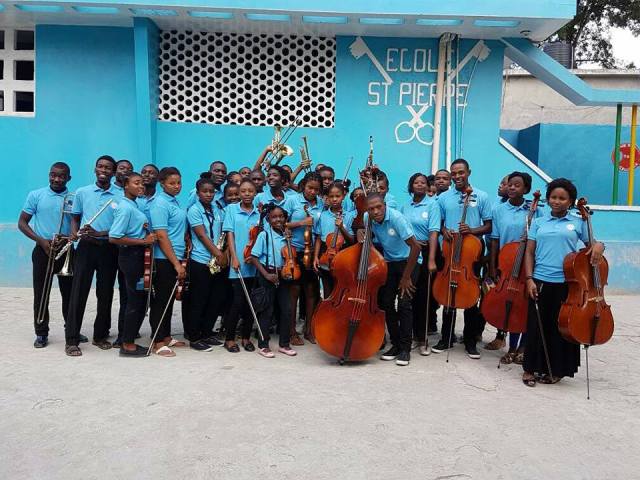 As we near the 5th Anniversary of HYO, the orchestra and St. Pierre School have many exciting things going on. First, the images you see are our brand new official orchestra uniforms. The students, as you can see, are quite proud to have their own uniform to show their pride for their orchestra.
We recently announced our collaboration with The Global Pedagogy Institute, and are excited to announce that two representatives from The Global Pedagogy Institute will be visiting HYO in the fall.
We are nearing the second annual Colorado Symphony Orchestra hosted music camp that will take place in July. There will be 4 members of CSO traveling to Haiti at this time to work extensively with the orchestra over the course of a week. We expect great things to come out of this camp.