Things are moving fast for HYO students Peter, Fencia, and David! Since arriving in Colorado, they have gotten the opportunity to work with the Denver Young Artists Orchestra (DYAO), El Sistema at Bruce Randolph High School, and, of course, the Colorado Symphony. On their first night, the HYO students visited DYAO at Denver School of the Arts to rehearse side-by-side with students of similar age in DYAO's conservatory orchestra. Peter remarked, "It was great to play with them! Thank you so much for the opportunity to play with them!" Many thanks to DYAO for allowing this to happen!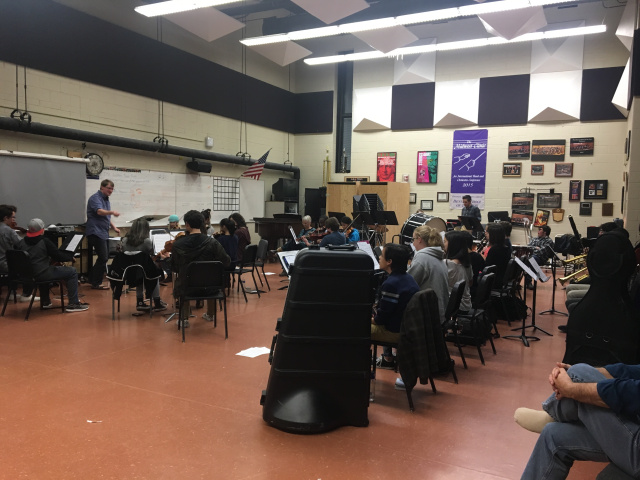 Next, the students got a chance to work with El Sistema-Colorado, which was way cool to see. They spent hours working on some challenging pieces, along with some holiday songs! Very fun! Thank you to El Sistema for this incredible opportunity!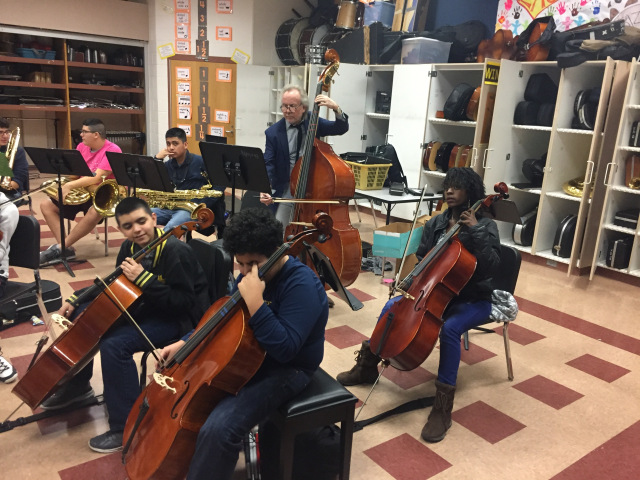 And of course, in between all of the fun activities, HYO spent the rest of their time at Boettcher Concert Hall at DCPA to work with the amazing Colorado Symphony! The students were able to sit in on rehearsals, and were amazed by what they heard from a professional orchestra. They also got the chance to have one-on-one lessons from Symphony members in their respective sections. We can't wait to see how all the work pans out at the concert on Saturday, December 9! Hope to see you there!