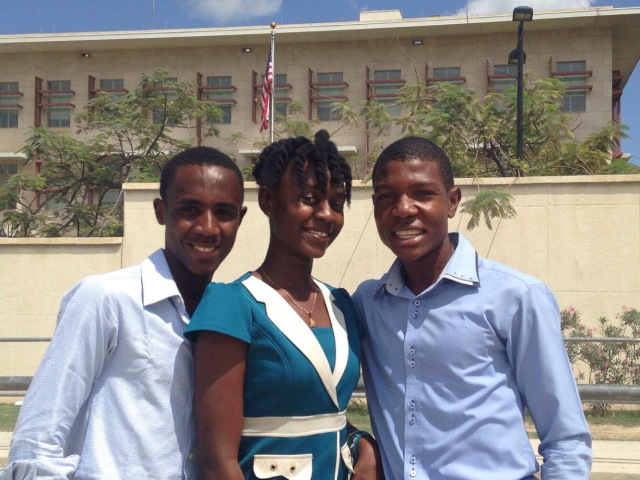 Yesterday marked a very important day for 3 young musicians and the St. Pierre Orchestra as a whole. These three young musicians traveled to Port-Au-Prince to finally obtain the Visas that will grant them the ability to visit the United States.
As sort of a part 2 to the Colorado Symphony Orchestra trip in June, these 3 Haitian musicians will visit Colorado in November to learn, study with, and play alongside the Colorado Symphony Orchestra. It will truly be an amazing, once in a lifetime experience for these 3 young musicians who have never left Haiti in all of their lives.
However, to make this wonderful trip happen, we need about $4,000 more. Please visit the link at the bottom if you are able and willing to make any amount of donation towards this special experience for these young, aspiring musicians. Any amount of help would be very greatly appreciated!!!
https://connect.clickandpledge.com/w/Organization/roadtohope/Site/haitiyouthorchestra/Home/haitiyouthorchestra